Flute Circles
Anyone can learn to play the Native American style flute. One way to get started is to join a flute circle. The World Flute Society maintains a list of flute circles whose organizers choose to register with them listed by state. Some flute circles are 'learning and teaching' circles where all levels of musicianship are welcome. It's a great place to learn and share. It is also a great way to meet people with at least one interest in common with you. During a flute circle you might also have the opportunity to play duets, trios or quartets with other players.
Open Mic Events
Some venues offer Open Mic Events where performers of all levels working in a variety of media can practice their performance skills, learn from other players or just plain sit back and enjoy the show. Such events can often be found by checking your local publications and bulletin boards.
Native Music Radio
Here's a link to an internet radio station that plays Native American Music. This page also has a link to Pow Wow Radio. Listen and enjoy.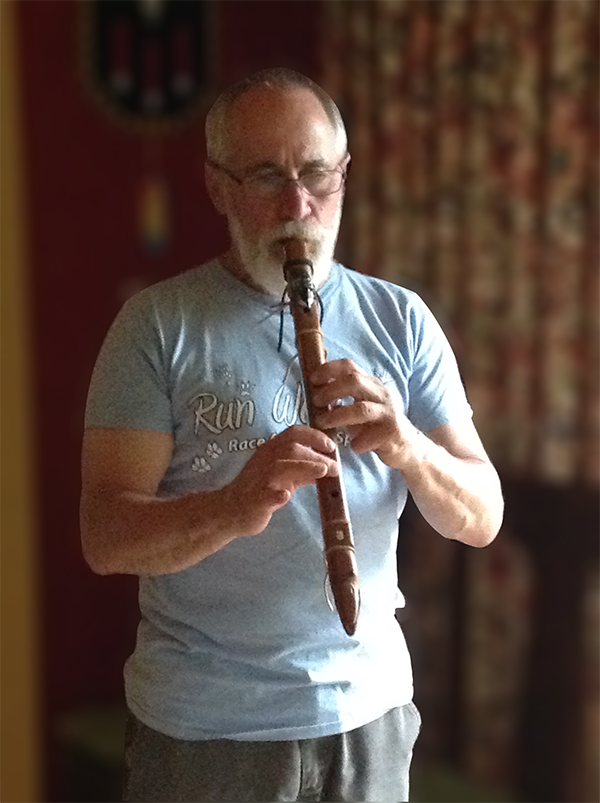 Pow Wows
A Pow Wow is a great place to experience Native American culture. Just drink it all in. Additionally there are many flute, drum and rattle players there from whom you can pick up tips, tricks and techniques. You can find out about Pow Wows in your area. Many of them happen during the summer months but some happen throughout the year.